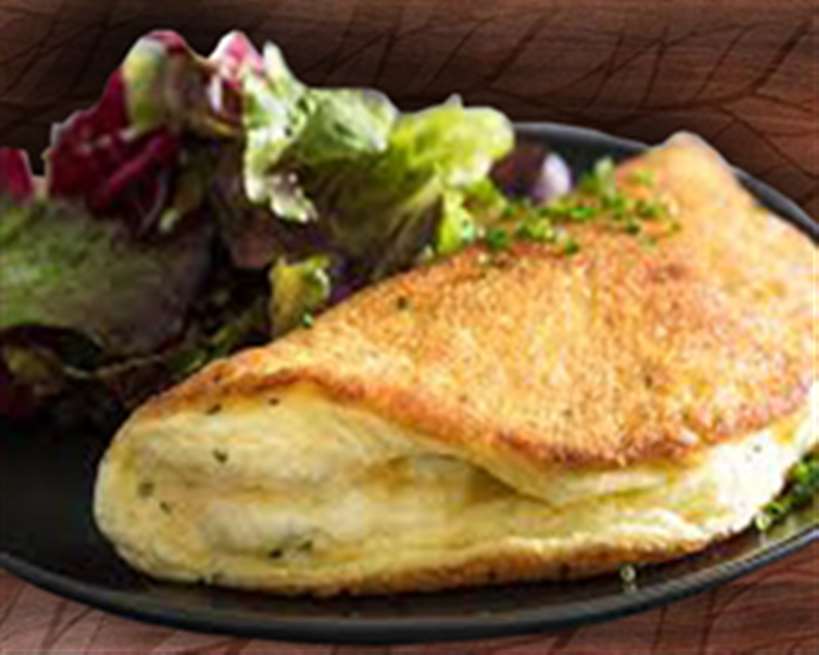 Egg is always considered as a healthy breakfast, and cheese omelette is a delicious and healthy breakfast or evening snack. Cheese omelette is one of the most delicious and healthy omelette that can be made easily at any time in a few minutes. Most people like to eat omelette in their breakfast because it is easy to make and if the omelette is cheese omelette then the taste is double. We are sharing an easy recipe of Cheese Omelette, you can make delicious Cheese Omelette in just 10 minutes by following this recipe of Cheese Omelette.

Cooking Time :

10 Minutes
| | | | |
| --- | --- | --- | --- |
| Eggs | 4 | Milk | 2 Tablespoon |
| Salt | 1/2 Teaspoon or As Per Taste | Black Pepper | 1/2 Teaspoon |
| Butter | 1 Teaspoon | Mozzarella Cheese, Grated | 1/2 Cup |
| Mixed Herb Seasoning | 1/2 Teaspoon | Red Chilli Flakes | 1/2 Teaspoon |
| Fresh Coriander Leaves | 1 Tablespoon | | |
Break 4 eggs in a large bowl. Beat the eggs well using a hand blender or wire whisk for one minute.
Add milk and beat again, add salt and black pepper and mix well.
Heat the butter in a flat bottom pan over medium heat. When the butter is completely melted, spread it evenly.
Pour the egg mixture and spread it evenly and cook over medium heat. When the edges have started to cook a bit. Push the edges towards the center using spatula and spread the egg batter by tilting the pan slightly.
Repeat this process until approximately 75% of the eggs are cooked. Reduce the heat to low. Spread grated mozzarella cheese evenly over half of the omelette.
Sprinkle some mixed herb masala, red chili flakes and coriander leaves over it. Now carefully fold the other half of the omelette and make a semi circle by covering the cheese
Cook the omelette for a while on both sides until the cheese inside has melted.
Once the omelette is cooked well from both sides, turn off the gas and transfer the omelettes to the serving plate.
Enjoy the delicious Cheese Omelette with Tomato Ketchup.
Share Recipe With Your Friend



Reviews