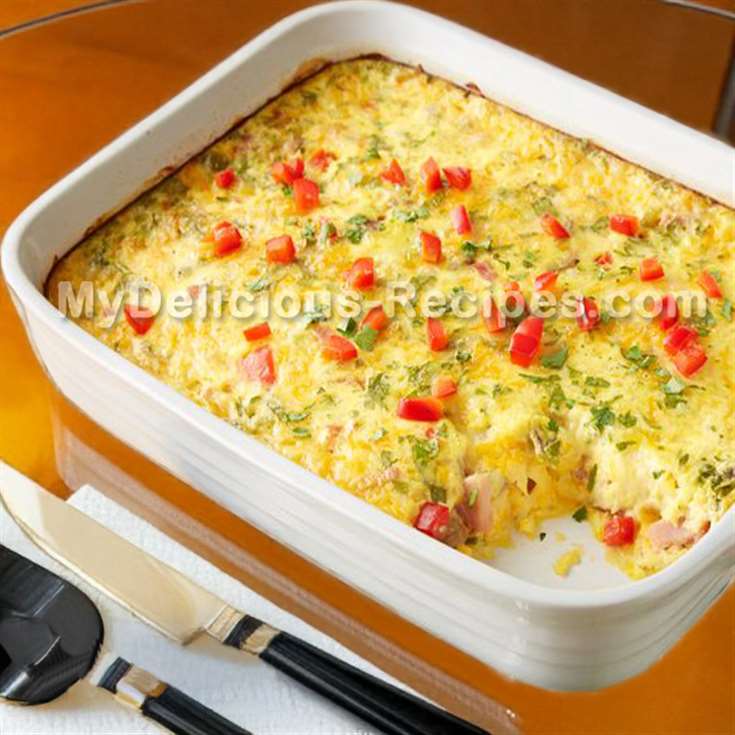 Egg is a healthy and delicious breakfast, you can not only enjoy boiled or fried, but baked egg is also a very tasty breakfast. With this easy recipe you can make delicious baked egg easily at home.

Preparation Time :

15 Minutes

Cooking Time :

15 Minutes
| | | | |
| --- | --- | --- | --- |
| Eggs | 4 | Onion Finely Chopped | 2 Small |
| Tomatoes Finely Chopped | 2 medium | Red Capsicum Finely Chopped | 1 medium |
| Green Chilli Finely Chopped | 1 | Black Paper Powder | 1/2 Teaspoon |
| Salt | 1/2 Teaspoon Or As Per Taste | Chaat Masala | 1/2 Teaspoon |
| Oil | 1 Teaspoon for Greasing | | |
Finely chop onion, tomato, green chilli and red capsicum.
Break eggs into a bowl. Add all the chopped vegetables (onion, tomato, green chili, red capsicum), black paper powder, salt and chaat masala and mix well with the help of egg-beater.
Take a microwave safe pot and grease it with 1 teaspoon of oil. Transfer the egg mixture to it. Microwave it for 10 - 15 minutes. Put the knife in the egg and check after 10 minutes. If the knife is as clean as before, it means that the egg is baked or baked for another 5 minutes.
Delicious baked Egg is ready. Enjoy the delicious and healthy breakfast.
Share Recipe With Your Friend



Reviews