Do you have a delicious recipe that you want to share with the world?
We would love you to upload your recipe to the MyDelicious-Recipes.com group!
STEP 1 :
To submit your delicious recipe, please login with your username and password at the top right of the page. Don't have a MyDelicious-Recipes account. Sign-Up & create an account with 2 easy step.

STEP 2 :

On login, you will get a link to your account in the form of "Welcome XXXXX". Click the link and enter the account.
STEP 3 :
Click RECIPES on the left side menu. You will get the list of recipes submitted by you. There on the top right you will find a button to add recipe. Click on the button.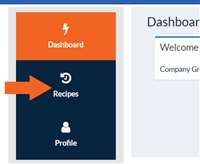 STEP 4 :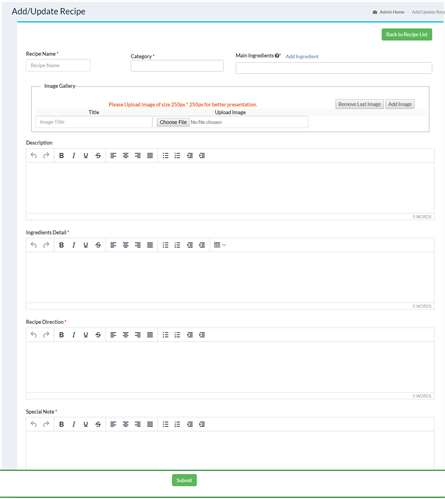 Fill the form to submit your recipe step by step according to instruction you will find help under sign
Submit your recipe. Give us some time to review the content. Once review and approve your recipe will be available on MyDelicious-Recipes.com. we will update you via mail when approved. you can share the link with your friends.